Powerful email security solutions for ISPs and web hosts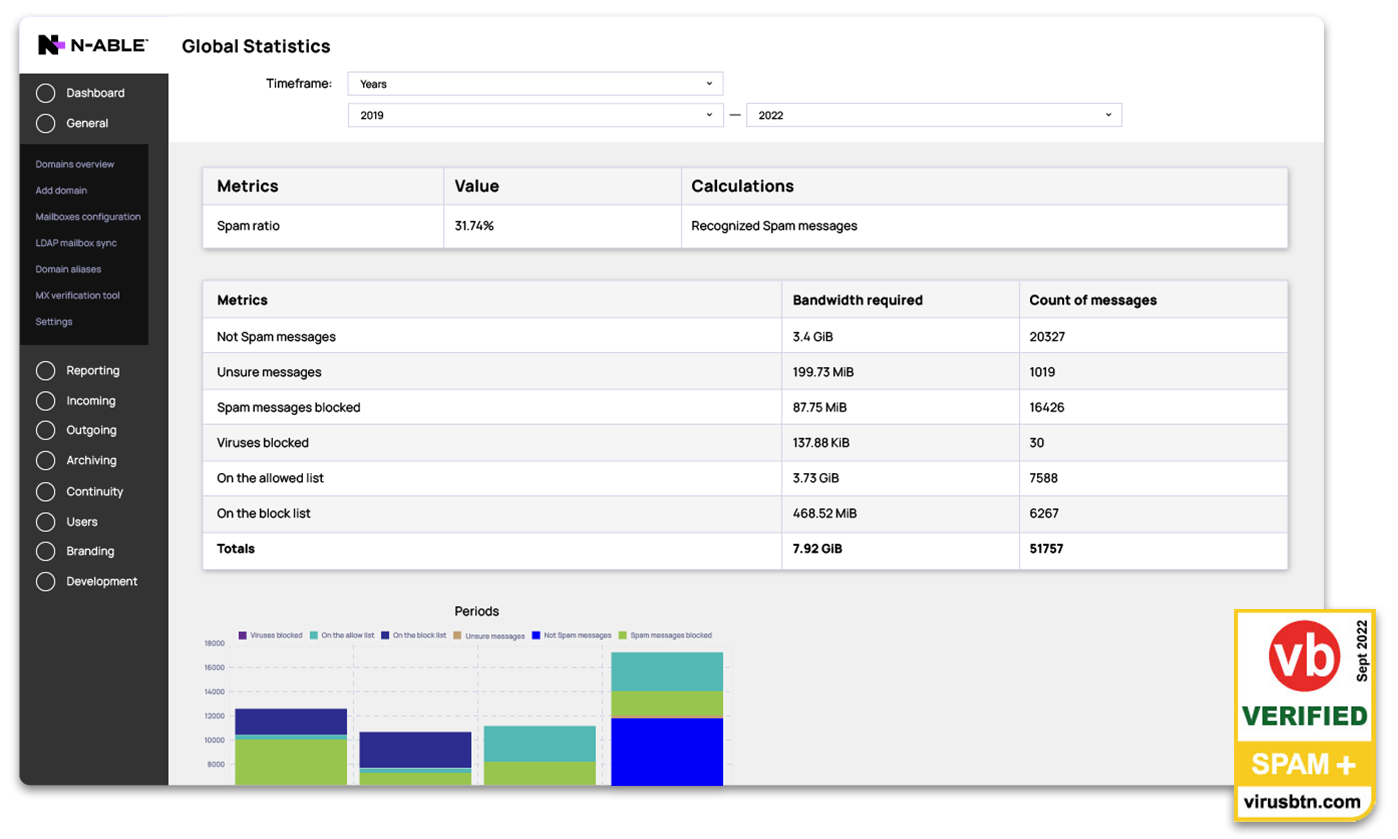 Powerful email security solutions for ISPs and web hosts
N-able SpamExperts helps web-hosting companies and ISPs/telcos strengthen email protection. Services include affordable inbound and outbound email filtering and archiving solutions—driven by a continuously updated Intelligent Protection & Filtering Engine to meet emerging threats.
Free trial
Learn more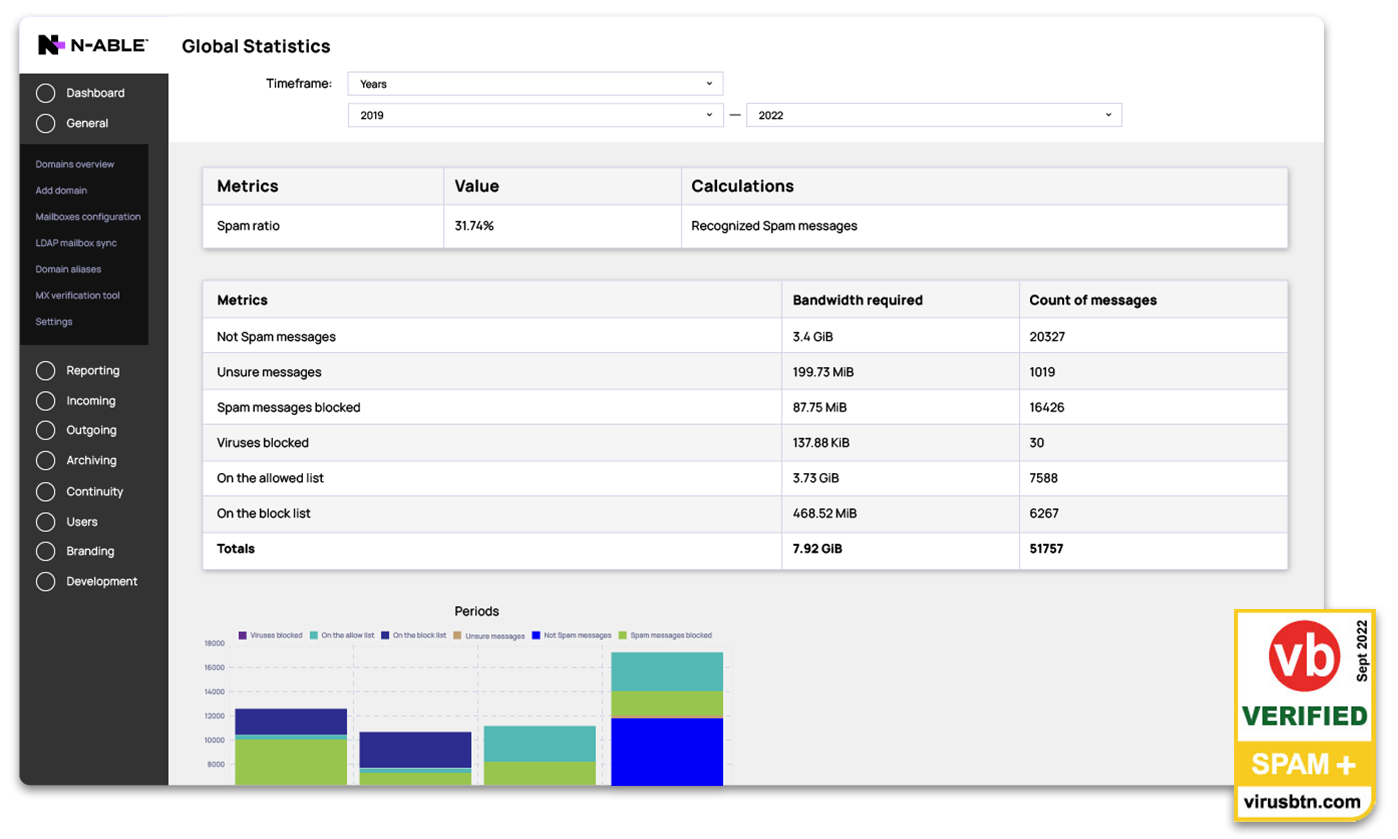 Trusted by over 2,000 partners in over 90 countries





Why Choose N-able SpamExperts?
Protect your networks against the latest threats
N-able SpamExperts software is based on self-learning technology, which provides continuously updated spam and malware protection. Our filtering-system expertise is a direct result of processing email flowing through over 2.5 million active domains daily.
Save resources and costs by adding professional email security to your plans
Deploy our enterprise-grade solutions to secure and archive email. Help protect your customers with efficient first-level incoming filter defense that runs in front of the email infrastructure, improving resource efficiency and saving hosting servers' resources.
Choose your deployment and integrations
Enjoy rapid cloud deployment—with no hardware to purchase and maintain—or leverage on-premises hardware for local email security and archiving. Integrate with your favorite control panel. 
Give customers and users visibility and control over their email flows
Benefit from a rich array of features, via a user-friendly interface with multilevel control, live quarantine, and regular new releases. The solution offers multilevel control and additional email continuity via storing emails and retrying delivery during outages or downtime.
Give your customers added value
The N-able SpamExperts vision is to deliver the best quality of service for competitive pricing. It provides tailored business models for service providers, web-hosting providers, and telcos.