Community
At SpamExperts, we like to be an active part of the community we operate in, both locally as well as internationally. We focus our efforts in three key areas that impact groups or individuals:
Open source
Many companies operating in the internet industry are combining open-source tools with proprietary software. Shared, public code is the core of today's digital infrastructure, and SpamExperts is no different. Moreover, the company is committed to supporting the open internet philosophy.
At SpamExperts, we love the open-source ethos, and have huge admiration for the dedicated developers and others that make up the open-source community. Though the core of our engines is proprietary, the company has always been committed to open-source and contributing to relevant projects and communities.
Our open-source contributions take three main forms:the libraries or utilities we build and share for everyone to use, our open-source integration code that we develop as well as contributions and enhancements to other open source projects in the market. More about all the open-source projects the company is involved in can be found here.
Social Responsibility
SpamExperts supports and promotes social responsibility and doing good for others as part of its core values.
In the past 3 years, SpamExperts's contributions included a wide range of areas such as educational activities, support for children's foster homes, elderly people, healthcare, ecology and environmental projects, protection of biodiversity and animal rights initiatives.
Industry Associations
SpamExperts is part of industry groups supporting the internet community, policy making and security at large. By being part of these associations, we contribute to a better internet.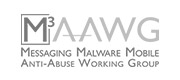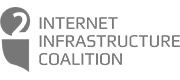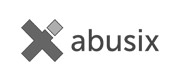 SpamExperts is proud to be one of the founding members in the i2Coalition.The i2Coalition is a group dedicated to supporting private investment to drive the "nuts and bolts" of the Internet for continued growth. i2Coaltion includes more than 76 industry leaders, comprised of infrastructure providers and tech firms, including Rackspace, SoftLayer, cPanel, Endurance International Group, GoDaddy and others.

SpamExperts is a member of the Messaging, Malware and Mobile Anti-Abuse Working Group (M3AAWG), the largest global industry association fighting abuse online. The organization has over 200 members worldwide, including Apple, Google, Facebook, Endurance International Group, 1 & 1 Internet and others.

Abusix keeps networks clean by employing efficient abuse handling, reporting and datafeeds for ISPs, Enterprises, ESPs and many others. Data feeds that originate from Abusix Data Services provide high confidence reporting of spam from bots and nefarious actors on IT networks which is immediately actionable. An additional possibility for great reporting is to use the outbound filtering solution to identify when users are attempting to send out spam.